Home Health
We deliver quality, compassionate home health care with a wide range of health care services that can be given in your home.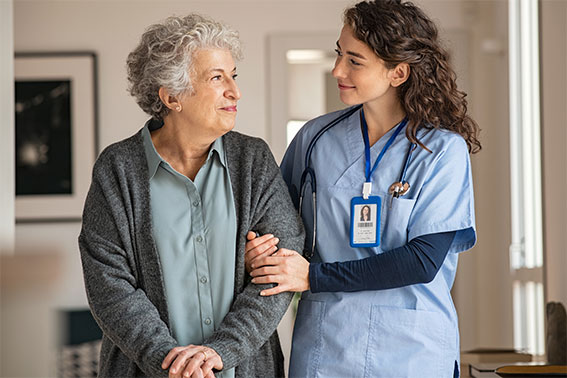 What is Aasta Home Health Services?
Aasta Home Health services are delivered to homebound individuals recovering from illness or injury. Home Health offers a wide range of health care services to those individuals who are currently homebound recovering from illness or injury. The goal for our home health patients is to help you restore your baseline function so you may enjoy your daily life activities.
How can Home Health Help?
Regain balance & strength
Help with gait
Maintain your current condition or function
Regain your independence
Slow progression of decline
A physician's order is required to start care but we can help. Call us and let us help you start the process. We can come to your home and talk to you about our services and answer questions related to your care.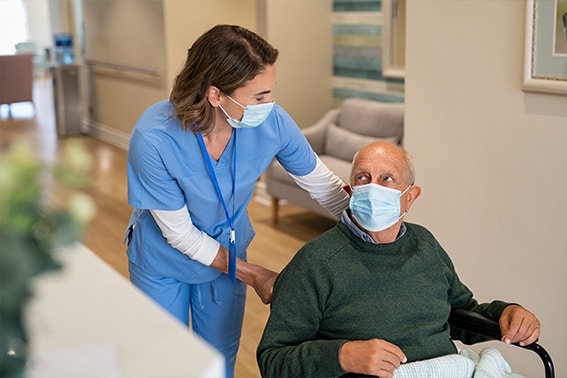 WHAT SERVICES ARE PROVIDED
AT AASTA HOME HEALTH SERVICES?
Skilled Nursing (RN/LVN)
We provide nursing care, treatment and instructions to the patient and family, and coordinate with all others involved in the patient's care.
Physical Therapist
To help the patient regain functional mobility, increase strength and improve range of motion. Special treatment is provided as prescribed by a physician.
Occupational Therapist
To assist in increasing the patient's independence and ability to perform daily functions by teaching adaptive methods and the use of special equipment.
Speech Therapist
Programs are planned and implemented to improve communication skills of patients with language and speech impairments.
Medical Social Worker Services
We assist patients and family in dealing with financial and social problems which interfere with the patient's recuperation or stability.
Home Health Aid
We assist patients with activities and daily living such as bathing, personal hygiene, as well as preparing, serving meals, light housekeeping, assisting with a home exercise program, and observing and reporting changes in patient's conditions and need
Who Pays for the Home Health?
Medicare


Medi-Cal/Medicaid


PPO's


HMO's


Private Pay
AASTA's Guiding Principles
Patient care is our core focus
Employees support and respect one another
Compliance and integrity guide our daily actions
Fiscal responsibility is a team effort
Compassion is centric to our patient interactions
Let's Talk
Anyone can make a referral to hospice.
We are honored to help you determine the right care for you or your loved one.